About Us
---
Our Clinic
MyDiet Clinic is a Personalized Nutrition & Fitness Consultancy servicing the entire Greater Toronto Area and beyond. We are able to bring the clinic to you during your busy schedule and time of need. Our team is well educated with years of research and clinical experience in Nutritional Sciences, Dietetics & Fitness.
We educate and work with individuals and groups who strive for a balance between a busy schedule, nutritious eating and a healthy physique. We understand the challenges which exist in our everyday lives that make it difficult to stay on track with a well balanced diet and fitness regimen. That is why we focus on providing practical advice and attainable goals for all our clients.
We provide a variety of services but we specialize in Personalized Nutrition & Fitness Advice, particularly by utilizing the science of Nutrigenomics, Flexible Dieting and Exercise Physiology in practice.
Click here to learn more about our services.
Our Mission
At MyDiet Clinic, we believe that the key to living a healthy lifestyle first starts with the personal desire to do so (a revelation of sorts), followed by a balanced diet & level of physical activity.
We believe that nutrition therapy used to improve health may yield better results if nutritionists and dietitians could provide truly personalized advice. Research has shown that individuals receiving genetic based nutritional advice are much more motivated to adopt healthier dietary habits. That's why we have integrated the science of Nutrigenomics into our practice and aim to use it as a focal point in our consultations. Nutrigenomics offers the tools to provide nutritional advice based on an individual's DNA in order to help prevent chronic disease and improve overall health. We are very excited to be one of the first clinic in the world to offer this service and help individuals optimize their diet and health, one gene at a time.
Our weight management, body recomposition and fitness consultation approach is unconventional in that we believe the best regimen for our client is the one they can stick to the most. We attempt to introduce mini habits that build upon their current behaviours and are not completely foreign to them. This is why we provide our Physique Transformation consultations with the method of Flexible Dieting in the hopes that it will be a lifelong, sustainable solution. We also incorporate an exercise regimen that does not intimidate our clients or complicate things. Our goal is to find you a way to make small changes to your behaviours that are reasonable, set goals that are achievable, and teach you a method of eating and exercising that is sustainable.
Our Team

Jennifer Ozsungur, BASc, RD
Personalized Dietary Consultant
Jennifer completed her undergraduate studies at Ryerson University and achieved a Bachelor of Applied Sciences in Food and Nutrition.  She then went on to successfully complete a dietetic internship in Toronto at the University Health Network. Jennifer has spent time in many different fields of dietetics including: Cardiology Research at St.Michael's Hospital,  Pediatric Research at Sick Kids Hospital, Clinical work at Toronto General and Toronto Western, and Corporate work in the Infant Nutrition division for Nestlé Canada.
Jennifer is a member in good standing with the College of Dietitians, Dietitian's of Canada and Consulting Dietitian's Network.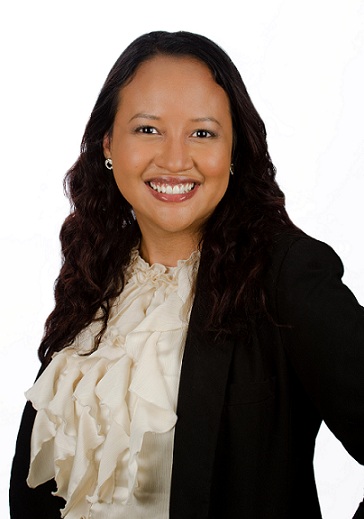 Marissa Lim, BSc, RD
Personalized Dietary Consultant
Marissa completed her undergraduate studies at the University of Western Ontario and graduated with a Bachelor of Science degree in specializing in Food and Nutrition.  She then went on to successfully complete a dietetic internship in Toronto at the University Health Network. Marissa has spent time in various areas of dietetics including pediatric public health  nutrition initiatives, nutrition consulting for a fitness facility, clinical work at Toronto General Hospital, Toronto Western Hospital and Princess Margaret Hospital, and Corporate dietetics work for Loblaw Companies Ltd and Sysco Canada.
Marissa is a member in good standing with the College of Dietitians of Ontario, Dietitians of Canada, and is a member of several Dietitians of Canada networks.

Stephen Ozsungur, Hon. BSc, MSc
Nutritional Scientist
Fitness Consultant
Stephen has an extensive educational & research background in Nutritional Sciences, particularly in the field of Nutrigenomics. Stephen completed his undergraduate studies at the University of Toronto, earning an Hon. Bachelor of Science in the Nutritional Sciences Specialist program. Stephen then went on to complete his graduate studies at the Department of Nutritional Sciences at U of T, studying the genetic determinants of caffeine consumption and response. Stephen earned his Master of Science degree in Nutrigenomics under the supervision of Dr. Ahmed El-Sohemy, Founder and CSO of Nutrigenomix Inc.
Stephen has also proved that it is never to late too achieve the physique of your dreams. After the age of 33, and with no training history, Stephen extensively studied the latest research produced in the fields of sports nutrition and exercise physiology to radically transform his physique and completely recompose his body within a span of 12 months. With evidence based knowledge, hard work and dedication, Stephen was able to reduce his body fat from 30% down to 9.5%, while gaining more than 15 lbs in lean body mass. Stephen's top priority is to help others achieve their physique goal in the healthiest and most sustainable way possible, even when most people think it's too late.