Initial Consultation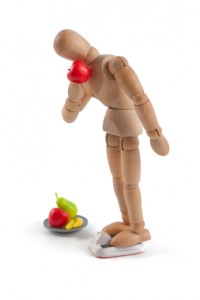 To achieve a healthy and balanced lifestyle, one must always start with a nutritious diet.  Society hasn't made it easy for us with all the fast foods, pesticides and large portion sizes everywhere. Due to a lack of time we find ourselves eating foods that are essential empty calories, packed with saturated fats and sodium levels that rocket through the roof!  As a result, we struggle with obesity, high blood pressure and high levels of cholesterol which all lead the path to chronic diseases.  We also realize that some of us do not tolerate certain foods as well as others and that trying to eat a well balanced diet becomes increasingly difficult. It's time to end the vicious cycle of unhealthy and meet with our team today.
At MyDiet Clinic we take the time to assess your current diet, find areas that require attention, set goals and objectives and then devise a plan to achieve those goals.  Your initial consultation will entail a 60 min meeting and a 3-day food record to be submitted in advance. Our experts will analyze your food record and ask you a series of general health and lifestyle questions, including anthropometrics (height, weight and waist line). We will then provide dietary recommendations, tips, resources and even recipes based on your specific needs.
Your Investment:
Note: Some group benefit plans and insurance providers cover a portion or all of the services provided by a Registered Dietitian. Please confirm with your plan provider your maximum yearly and visit allowance. MyDiet Clinic will provide every client with an insurance receipt which may be used to submit a claim to your provider, if eligible. Please see our FAQ to learn more.
How To Get Started
Book Online  Or Call Us: (647) 955-0461
Still Have More Questions?