Group Programs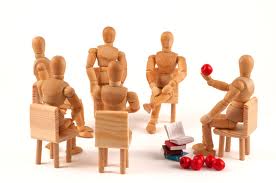 Whether it's for your next dinner party, a classroom presentation or any social gathering, our group programs allow for fun and educational ways to learn about nutritious eating.
We offer several programs for groups of 2 or more individuals and strive to meet everyone's needs.  We provide seminars, workshops and counselling sessions on various topics along with great tips, recipes, resources and free giveaways.
Topics Of Interest:
Weight Management
How to eat healthy on a budget
How to shop for nutritious meals
Eating healthy when dining out
Pre and postnatal diets as well as tips for healthy eating during breastfeeding
Creating a healthy menu for your social gatherings
Don't see a topic that you're looking for? Let us know.
Services Available For Groups:
Please click on the service to learn more