Corporate Wellness Programs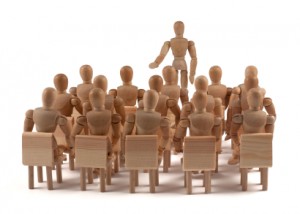 Our busy and fast pace lifestyle does not always permit healthy eating and exercise.  Recent research has shown that  unhealthy individual lifestyle choices may result in substantially higher levels of lost productivity in the workplace. Employees with an unhealthy diet were 66 percent more likely to report having experienced a loss in productivity than those who regularly ate whole grains, fruits and vegetables. Therefore, the importance of a healthy diet cannot be overlooked in the corporate world.
MyDiet Clinic offers corporate wellness programs that provide nutritional education to your employees through seminars, workshops and lunch & learns.  Whatever the size of the company, we come to your facility and work with your employees directly.  We can custom tailor our services to best meet the needs and goals of your employees.
Topics Of Interest:
Weight Management
Preparation of quick & nutritious lunches that don't break the bank
Great ideas and tips on how to snack properly
The 'buzz' on caffeine; are you having too much?
Vegetarian options with recipes and tips
What to choose when dining out
How to prepare quick & nutritious dinners after work
Don't see a topic that you're looking for? Let us know.
Services Available For Groups:
Please click on the service to learn more