Genetic testing for nutrition – it's finally here!
August 17, 2012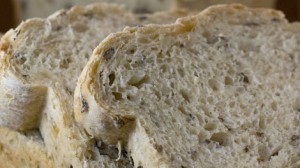 One of the best parts of my job is that I am constantly learning. There are always new published studies, cutting-edge clinical research, or novel food products coming to the market. It makes each day exciting!
That's why I was overjoyed when I received a recent phone call from Dr. Ahmed El-Sohemy, the Canada Research Chair in Nutrigenomics and an Associate Professor in the Department of Nutritional Sciences at the University of Toronto.
I had worked with Dr. El-Sohemy in the past, and remember being intrigued with his knowledge of a still-new branch of nutritional science known as nutrigenomics, which is the study of how foods interact with specific genes to increase or decrease the risk of chronic diseases.
Dr. El-Sohemy told me that he was in the pre-launch phase of a genetic test that will allow dietitians to provide clients with personalized dietary advice based on their genes. It's a revolutionary concept – one that was a pipedream when I learned about nutrigenomics in nutrition school. Dietitians have been waiting for an innovation like this for years, and I had goose bumps to know that it was finally within reach.
Testing DNA
Many people get nutrition advice from Canada's Food Guide, which has lots of wisdom, but doesn't take into account that people react differently to the food they eat based on their genetic make-up. This new genetic test, called Nutrigenomix, enables dietitians to provide personalized nutrition advice based on the clients' own DNA. Based on the results, a dietitian can guide the client to eat more – or less—of certain foods in order to decrease their risk of developing heart disease, diabetes, high blood pressure and related health conditions.
After Nutrigenomix testing, patients will no longer be given generic advice such as "cut back on salt." Instead, they will get test results that include information about which variant of the ACE gene they have. Variations in this gene help predict the effect that sodium will have on blood pressure levels. People with certain gene variants may be more likely to have larger increases in blood pressure in response to a high-sodium diet.
Based on the test results, the dietitian will tell them precisely how much sodium they should aim for each day.
Check your folate
After submitting a saliva sample for my own Nutrigenomix test, I received results in about two weeks via a dietitian (the test is only available through dietitians). I was surprised to learn that I am at risk of low blood levels of folate, which is linked with an increased risk of developing heart disease. With a few tweaks to my diet, I hope I have been able to mitigate that risk. Without the test, I never would have known that my genes held this secret, nor would I have been eating as much asparagus (it's a high folate food). It's so cool!
In addition to folate and sodium, the test also looks at:

Omega-3 fat and triglycerides

Caffeine and heart disease

Saturated fat and obesity

Vitamin C and blood vitamin C levels

Whole grains and type 2 diabetes
Nutrigenomix was officially launched this week at the Dietitians of Canada Conference in Toronto. If you are interested in learning more about your own DNA and how it affects the foods you eat, you can find a dietitian offering this test at Nutrigenomix.com.

Original Post Date: Tuesday, June 19, 2012
Author: Cara Rosenbloom
Original Article: http://healthblog.ctv.ca/post/Genetic-testing-for-nutrition-e28093-ite28099s-finally-here!.aspx